.
| alt.surfing@google groups | AS FAQ | AS Hub [DIA] | AS Points | Close Encounters FAQ | AS 2.0 (Forum) |
---
Close Encounters of
T. Yuben
Lyall Bay Surfrider
Wellington, New Zealand


Home page:



---
"Which posters to alt.surfing have you met, surfed, or tripped with, where and when?"
---
My first Close Encounters with AS'ers was...
November 2005 - The Great Australasian CavronaPalooza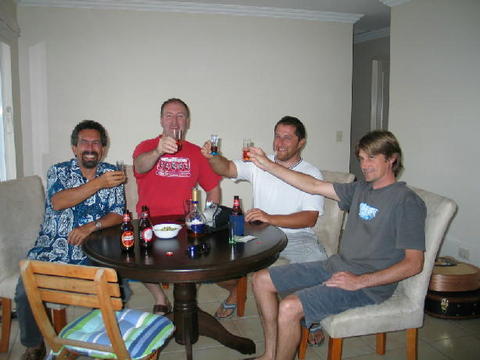 Cheers to the Cavrona Palooza! Pictures and story here
---
For additional T.Yuben bio info.

---
AS Points Log: I have...
... met the following ASers
...surfed with these ASers
...traveled with these ASers
NZed
Riq de Kneelo
XPEH-Australia





3 x 1 point =
0 x 2 points =
0 x 3 points =
3 points
0 points
0 points
---
Forward your Close Encounters to the Close Encounters Points Keeper .

The AS Hub used to be found at http://altsurfing.org/ but the domain name ownership lapsed. Blame lemmings!